Ebony
Image/Description: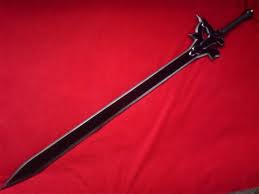 Effect(s): Gives the user increased strength as well as speed.The sword is made of enchanted iron given to him by his "father."It's a two handed sword but he can easily use it with one.
Drawback(s): Dulls out over time
Type:Offensive and defensive.
Class:A
Ivory
Image: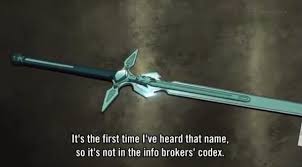 Effect:Gives the user enhanced senses and boosts mobility.Is made of the same material as Ebony but has different magic.They are two handed swords but Gajeel can use it with one.But doesn't prefer to.
Drawbacks:Dulls out over time.
Type:Offensive and defensive.
Class:A
Ebony and Ivory
Image: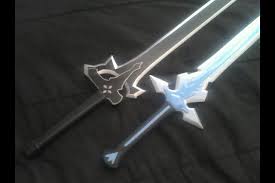 Effects:Combined effects from both swords.Both swords are duel wielded and become lighter.
Drawbacks:The swords dull out twice as fast and they can be difficult to use.When they combine they can release a devastating spell.(Will post in spells)
Type:Offensive and Defensive
Class:C
Jesse and Jane
Jesse: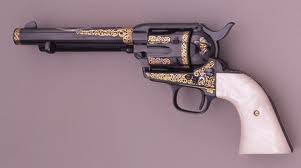 Jane:
Effect:Jesse fires fmj bullets with high power and Jane has fmj bullets with better accuracy.
Drawbacks:Jesse doesn't have that much accuracy and Jane has high recoil.
Class B
MuzaHir
Image: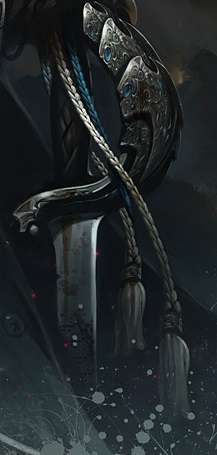 Effect:His favorite sword.Never goes anywhere without it.One of the only things he has left from his original family.The sword has the ability to strengthen Gajeel's speed,power,aggression and mobility.The sword is made of adamantine metal(no not adamantium from wolverine.).The sword's metal is infused with magic that casts a special spell apart from it's original effects.When activated,the sword can launch a thin,fast,highly pressurized wave of air that can slice clean though wood.
Drawback:Uses Gajeel's magic energy and is twice as heavy meaning that Gajeel uses both hands for wielding.
Class A